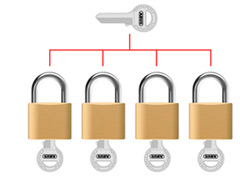 Master key padlocks are individually keyed and are operated uniquely. A single master key can then be used to override all the padlocks within a set. The set can be as large as you require and we hold a record of each and every unique lock you have. This enables you to purchase additional padlocks or keys for your set in the future. For additional information please see out dedicated Master Key Advice Section.
Important: Although each padlock will arrive with two keys each as standard, please remember to include the number of actual Master Keys you require with the order.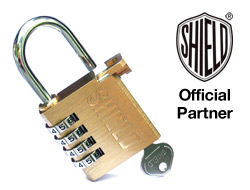 You won't find this anywhere else!

Standard combination padlocks are rendered useless if the code is forgotten as the reset function only works when the correct code is input. With our pateneted Code Discovery padlocks, if the code is forgotten, then it can be opened with the master key and then the combination can be found quickly and easily to allow a new code to be input either for the same pupil / colleague / memeber or to be reissued with minimal administrative fuss.

We are the official distributor for Shield.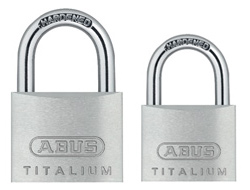 We are now the only company in the world to offer the new Titalium Padlocks in a masterkey format. You can now have multiple locks which can be overridden with a single masterkey but with the strong and light weight of Titalium! Unbelievably they are also cheaper due to the lower cost of aluminium alloys in recent years! Stronger, Cheaper and Lighter!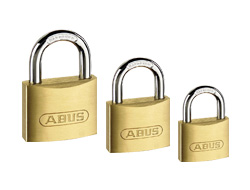 The same high quality brass padlocks from ABUS but in a master key format. They are the ideal lock due to the unusually high number of different key variations, making them ideal for lockers or any situation when numerous locks will be used.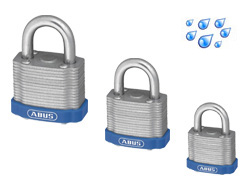 We feel the ABUS laminated or 'Eterna' locks are the best all round padlocks which give the perfect compromise of quality, security and price. Now we are the only company to offer these in a master key option!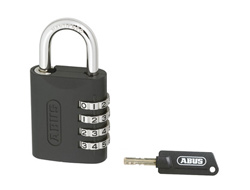 The latest combination lock by ABUS with a masterkey but with the added advantage of being able to reset the code with the key even if it has been forgotten! This is an added function over the Shield Masterkey Combination locks but you pay a higher price for the privilege.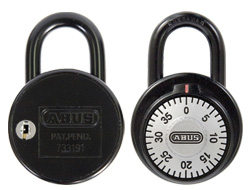 A combination padlock with a Master-Key override making it ideal for schools, colleges and gyms where access is needed in the event of a forgotten code or an emergency. The dial mechanism offers a huge 64,000 possible combinations.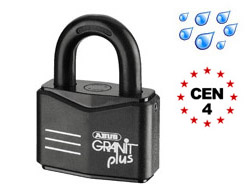 The ABUS Granit range use a special key-way with over 250,000 possible key variations. As a result it makes this lock one of the best and most secure in the world to be master-keyed with little or no chance of repetitions. This lock also carries a CEN Insurance Grade of 4.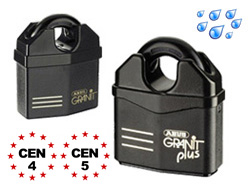 The ultimate in master-keyed padlock technology. The closed shackle Granit Plus padlocks rate as one of the best in the world with CEN grades of 4/5, unique anti-pick mechanisms and weather resistance up to 40 years.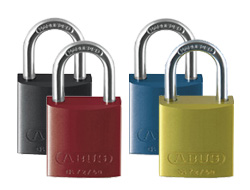 These are ultra lightweight and available in 7 different colours which make them very popular as safety lock-off padlocks for electrical, engineering and petroleum companies. These are one of very few types of colour coded lock that can be made up as a master ket set. They are also highly secure with precision anti-pick mechanisms and hardened shackles.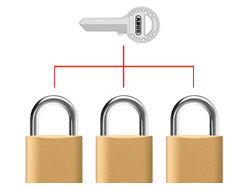 If you have purchased a number of master key padlocks (including combination types) then you will need to select how many Master Keys you require from here.