Some insurance companies will require you to use a padlocks with 5 levers or more so here are a few options that will satisfy those.

Lever padlocks however are a little dated and if you go to an antique fair you'll see a lot of the old locks are using levers. In fact some of the padlocks on this page have changed very little from when they were first designed over 40 years ago. That said, what was strong then is still strong today and they remain very popular as a high security padlock.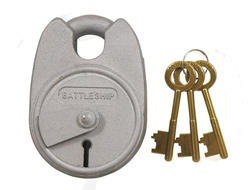 We're one of the only suppliers to actually stock this for immediate dispatch. This is a remnant of when Union used to be called Chubb and was once a very popular lock using 6 levers. Nowadays they are a little dated in technology but still solid as a rock as a high security padlock and consequently still very well.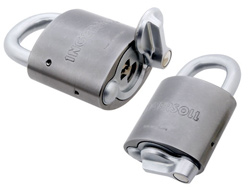 A highly regarded company and one of very few locks to be made in England still. Originally designed in 1971 and launched as the 'Impregnable' it is still going today. It works from levers rather than pins and made from hardened steel. Is it good? NATO have used it for military applications so the answer is yes!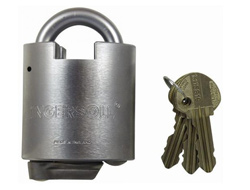 Originally designed in 1971 as part of their Impregnable range, these 10 lever padlocks are still being sold today and still give an excellent lever of security. This is the closed shackle version giving additional bolt cutter protection. Manufactured in England.

NATO stock number (NSN) 5340991301860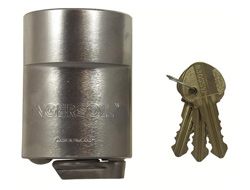 This lock might look a little confusing but it is basically an 'extra closed shackle padlock'. This means the shrouded walls go right the way up and around the padlock shackle. It is limited to what it can fit to but when it does there is no getting it off without the key. Made in England.

NATO stock number (NSN): 5340997662572